Holiday Club
Hill House Holiday Club
The Hill House Holiday Club provides a fun and friendly atmosphere where your child can master a new skill, explore the beautiful, secure grounds and make full use of our amazing facilities. Activities usually include; / Sports / Music /Drama / Crafts / Dance / ICT
Holiday Club runs during all holidays (except Bank Holidays and selected days)
Time: 8.00am - 5.00pm (including breakfast)
Cost: £36 per day
Our May/June Half-Term Holiday Club is now fully booked.
---
MT13 - May (non-residential) Camp
Thursday 1 - Friday 2 June 2023 AND Monday 24 - Tuesday 25 July
Suitable for 8-16 Year Olds (Outfield Players ONLY)
Time: 10am - 4pm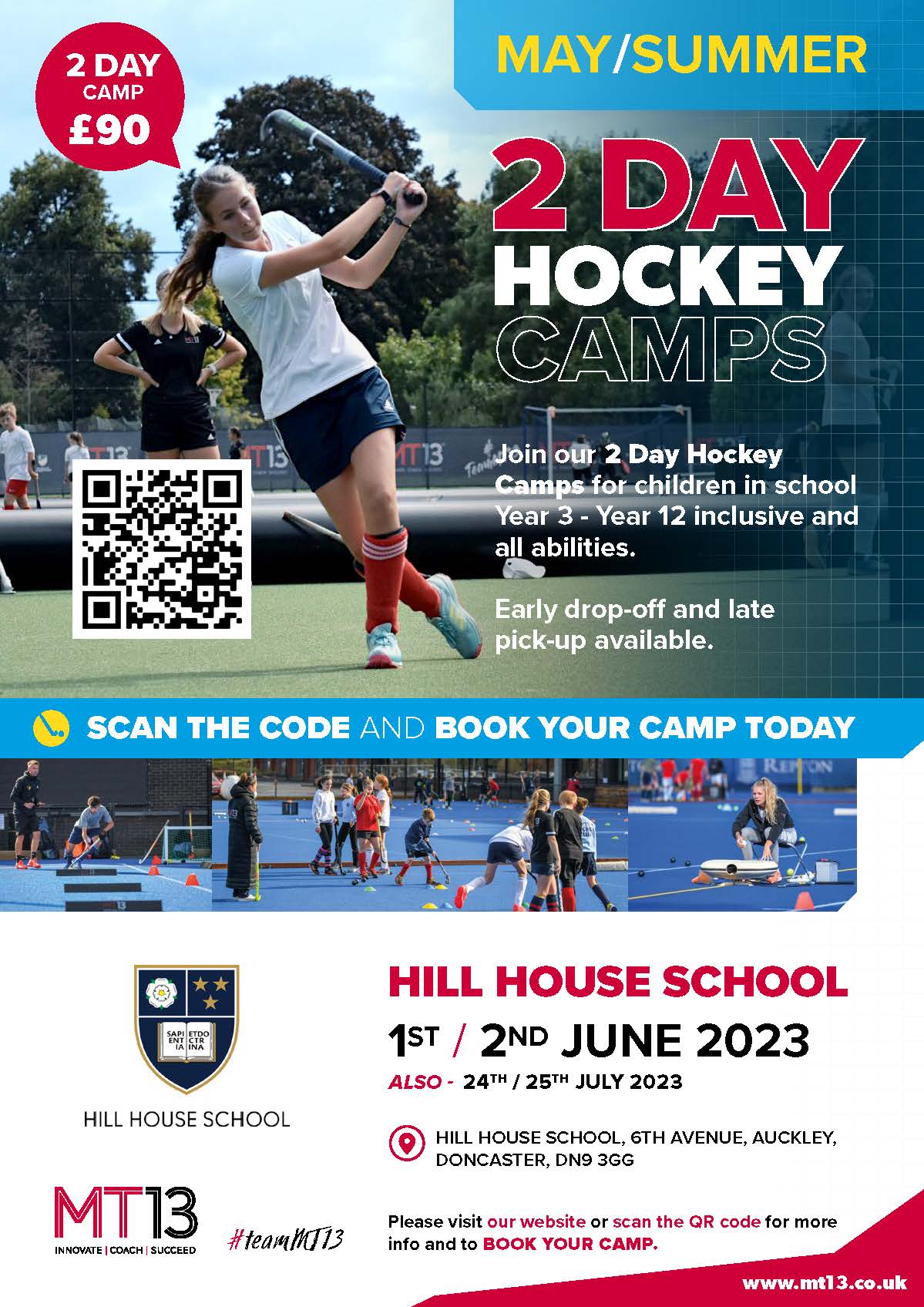 Food: Bring your own packed lunch, snacks and lots to drink.
Venue: Hill House School, Sixth Avenue, Auckley, Doncaster, DN9 3GG
More Information:
Hugely popular, fun, jam-packed with many different warm-up routines, skills rotations, gameplay and tactical considerations
Build on your knowledge, skills and abilities or just try out the sport for the first time. (Contact us if you need to borrow a stick)
Meet new friends or catch up with old ones and learn from a variety of our experienced MT13 coaches who will help you develop the next skill on your hockey journey.
Be challenged at your own level - you'll be grouped by ability, not age
Early drop-off and late pick-up by arrangement
Single day places also available - see the MT13 website for details on how to book.