Cricket
Cricket is the major sport at Hill House for Boys in the Summer Term. The School currently runs 17 teams, from 1st XI to Under 9 C team level, Fixtures tend to take place during games afternoons and after school against other Independent schools from across the region.
Home fixtures are played at the school's Blaxton Sports Ground, which boasts two, eight-wicket squares that are kept in excellent condition by the school's well qualified grounds staff, whilst at school there are nets and an artificial wicket available for coaching sessions.
All teams benefit from an additional two coaching sessions each week, which are led by a team of well qualified cricket coaches with many academic staff also contributing their knowledge and expertise.
A number of players at the school have gone on to play representative cricket for South Yorkshire, Lincolnshire, Nottinghamshire and Yorkshire at various age group levels. The school can also boast former England spin bowler Richard Dawson amongst its former pupils.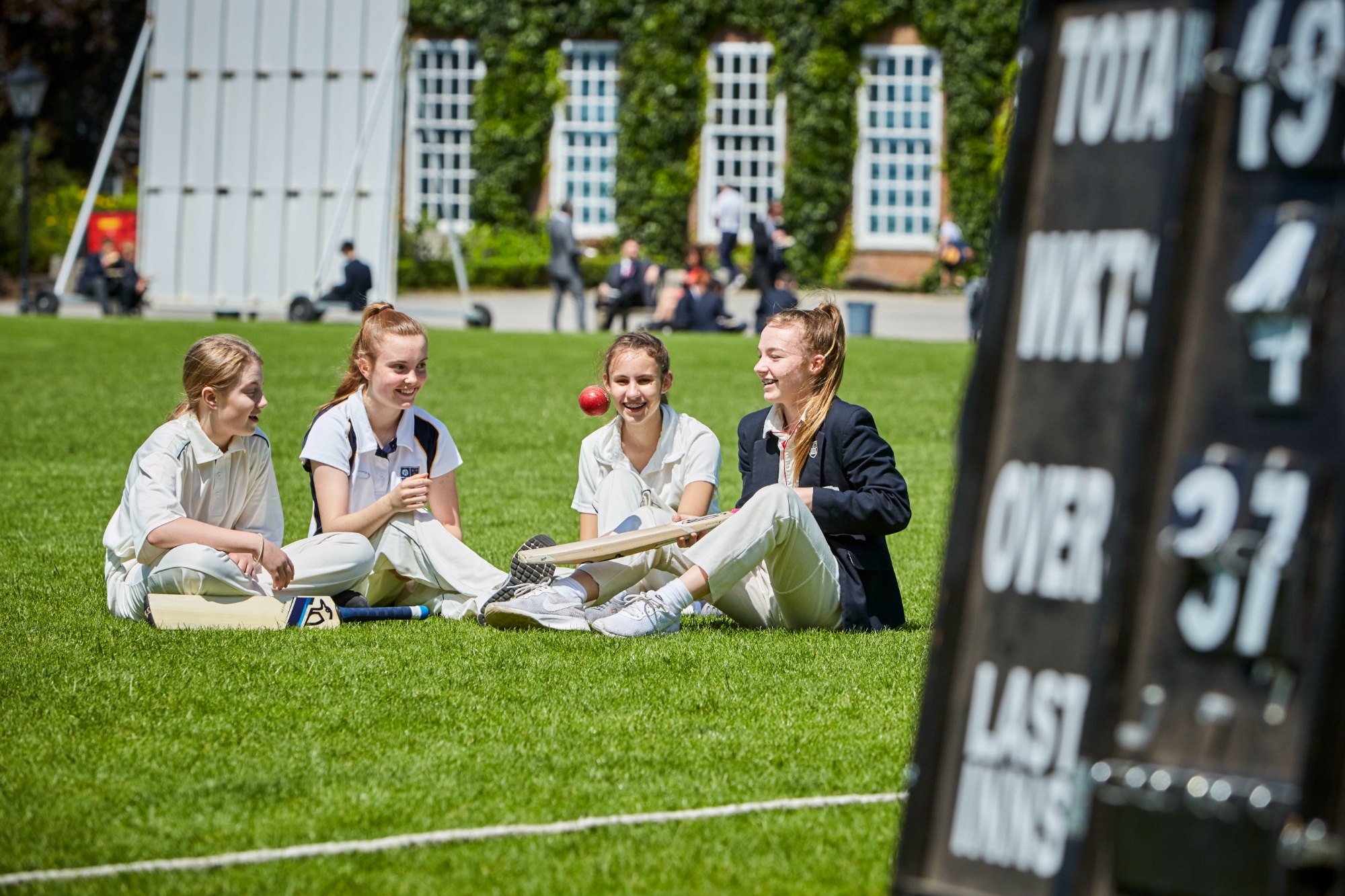 Girls' cricket is a major sport for girls during the summer term.
Pupils start cricket in Years 3 and 4, playing during PE lessons. Years 5 to Upper Sixth play cricket during their games afternoons and, from Year 7 play competitive matches against other Independent Schools.
The school's philosophy is to extend and challenge players to the best of their abilities, but also to provide a good grounding in a sport which will give them lifelong opportunities to play cricket both competitively and socially.