Catering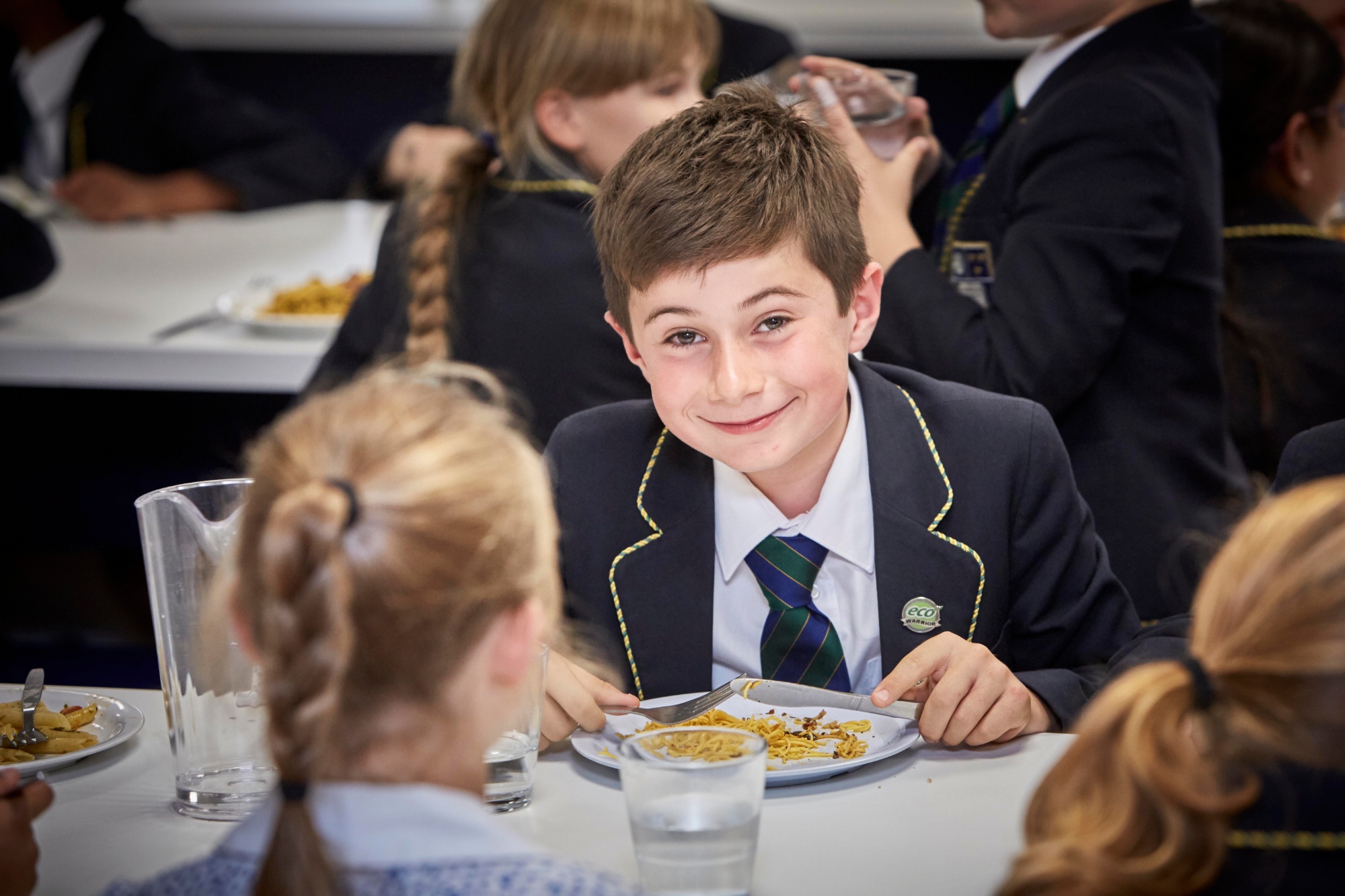 Catering at Hill House School
The catering service at Hill House is provided by Wilson Vale Catering.
Wilson Vale is a privately owned niche catering company that has quietly developed a great reputation for delivering excellent standards. The business was formed in 2002 and works in partnership with Hill House to help ensure the dining experience is in keeping with the school's ethos.
At Hill House School food is an important element of daily life. The school are committed to providing pupils with nutritious, exciting, well-balanced food, using fresh and locally sourced ingredients, Wilson Vale Catering share their commitment and have clear philosophies around the food they serve!
Key facts regarding Wilson Vale's food purchasing and cooking methods:
Menus are developed on a weekly basis and take full advantage of seasonal produce
Meats served on the salad bar are freshly roasted by the team
As much food as possible is made on site with emphasis on fresh ingredients
A range of homemade puddings, cakes, biscuits, yoghurt pots, and fruit salads are made fresh every day
Only use locally sourced free-range eggs
We encourage children to be adventurous by introducing themed menus where they are exposed to new flavours and tastes
We operate a no nut policy and cater for a variety of special diets
All of the food produced is free from artificial additives, preservatives, E numbers & hydrogenated fats
The Catering Manager, Lee Edwards, looks after a team of 10 staff to feed over 700 pupils and staff a day for lunch. Lunch consists of two main courses, a full salad bar, hot dessert, fruit and yoghurt pots. Throughout the year there are themed days such as Caribbean, Mexican, Italian and Chinese, some of which tie in with the school curriculum.