Hill House Hockey Facilities
The Paver Hockey Pitch opened in September 2016. The pitch is now running as a brilliant resource for both Hill House and the local hockey playing community.
Gold medal winning Olympian Imran Sherwani, said upon opening the pitch: "I am thrilled, this is a big step forward for hockey in the region. It will give a huge boost to the chances of more young people reaching regional and international level as well as giving those who simply love the sport the opportunity to come and enjoy themselves while getting fit. We expect to see Hill House Hockey getting ever stronger.'
Headmaster David Holland, said "This significant investment in the future of the school and for sport regionally is a major step forward for hockey in the area. We are delighted not only to see the Hill House Hockey Programme being so successful, but also to have the opportunity to host many festivals, regional tournaments and club matches.'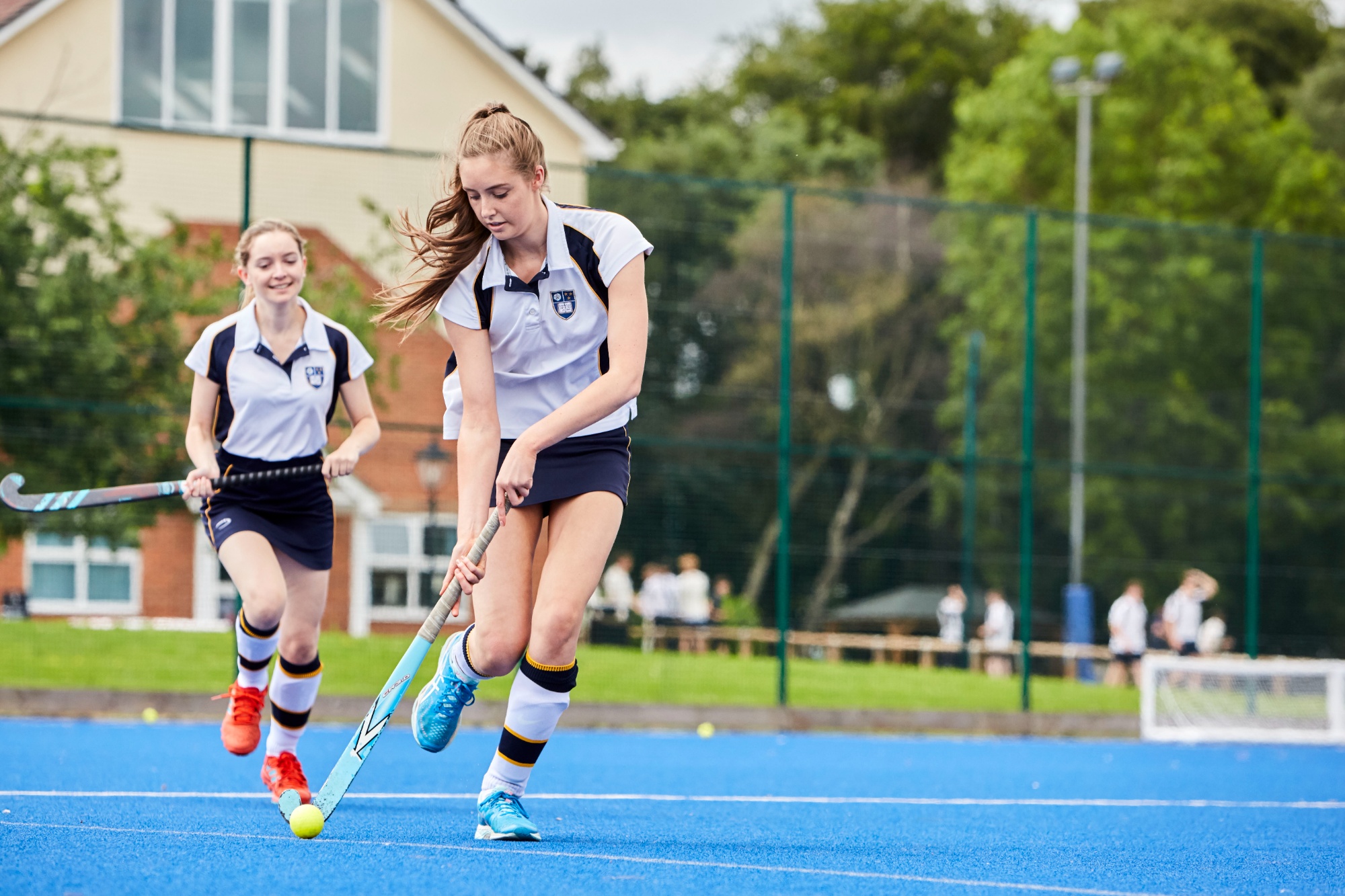 The Paver Hockey Pitch hosts approximately 20 school matches each week, and is used regularly for county tournaments and England Hockey Performance Centre. It is also an excellent resource for local primary schools to experience hockey.
The Hockey Programme offers
The Paver Hockey Pitch
Dedicated room for video analysis and theory work
Recently built High Performance Centre for Strength & Conditioning
Other facilities include 18 acres of grass pitches, cricket nets, 3 cricket squares, 8 tennis courts and an indoor hall.