Exam Results
A Level Results 2023
Pupils at Hill House are celebrating as they receive another year of outstanding A levels, despite a significant downturn in grades across England.
An impressive 43% of A levels were graded at A*/A, with 25% of pupils gaining straight As and A*s, and the school securing its sixth consecutive year of a 100% pass rate. A fantastic 69% of results were at grade B and above.
Classicist Elijah Redden is delighted to have won a place at St.Catharine's College, Cambridge.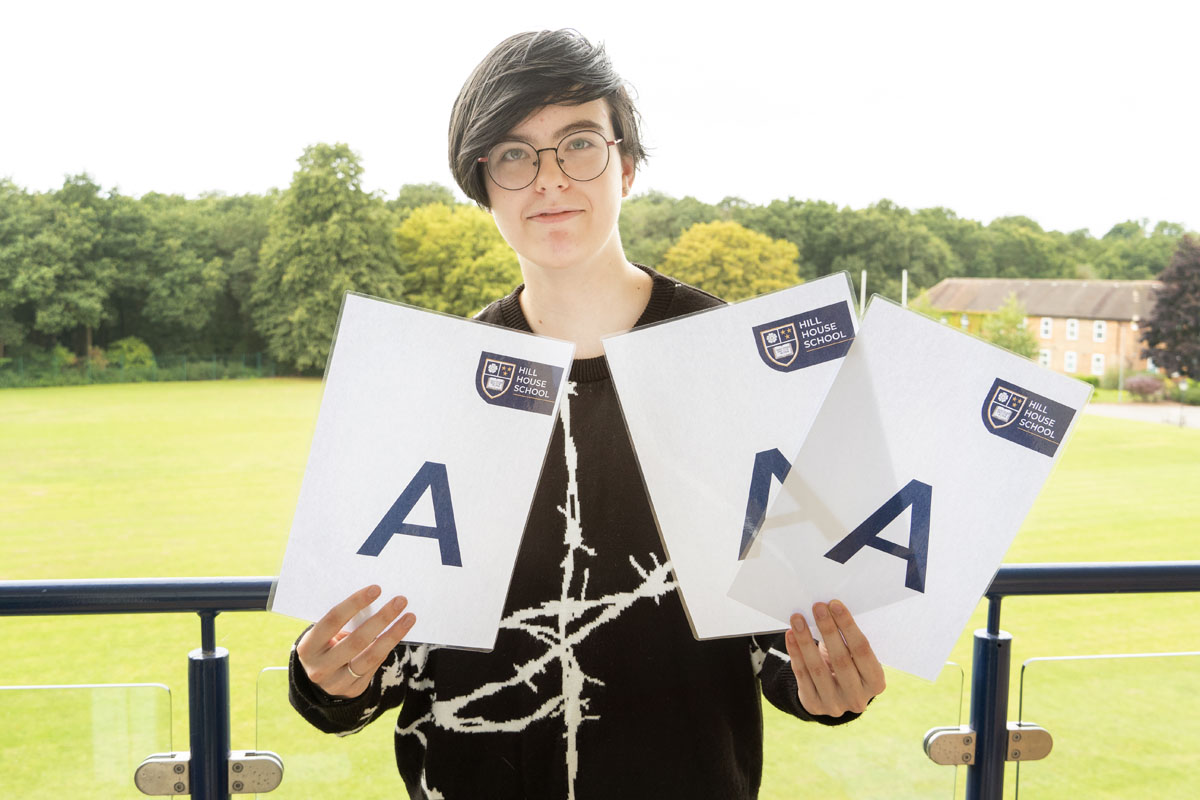 An impressive group of scholars will be heading to the highly prestigious colleges of the University of London; Farhan Khan secured 4 A*s and joins University College to study Mathematics, while Sanjeev Singh, with A*A*AA, will attend Imperial College to study Chemical Engineering. Julia Goral heads to Kings College to study Economics and Management while Mitchell Bennett will read Biochemistry at Imperial.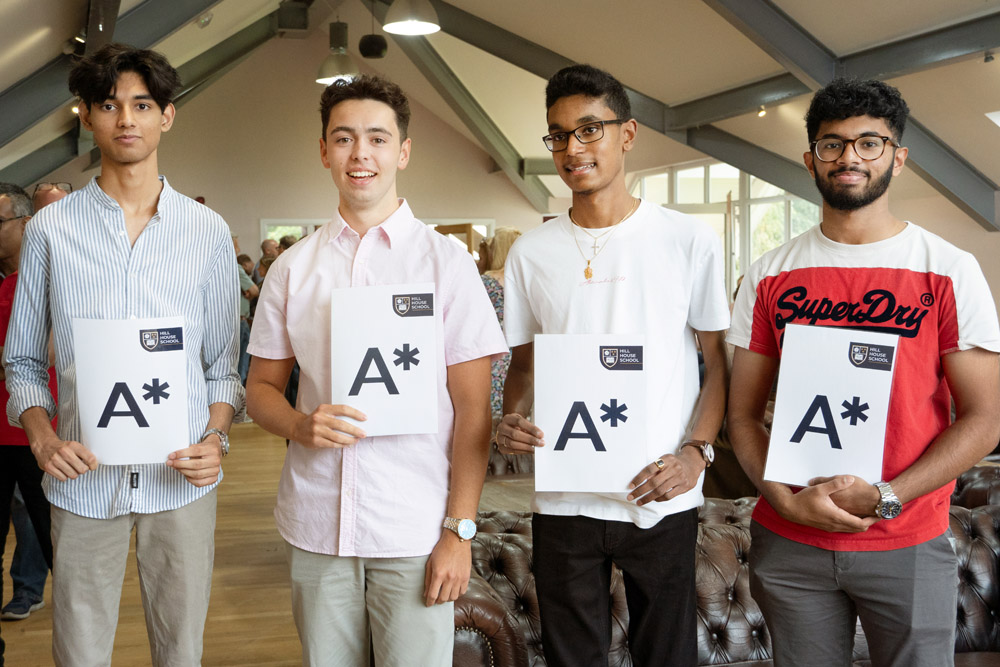 Among those with exciting future routes are Mia Austin, captain of the nationally renowned 1st XI hockey team, whose A*AA take her to a degree apprenticeship with prestigious law firm Allen & Overy, while Anya Goel, with A*AA, embarks full time on her burgeoning singing career.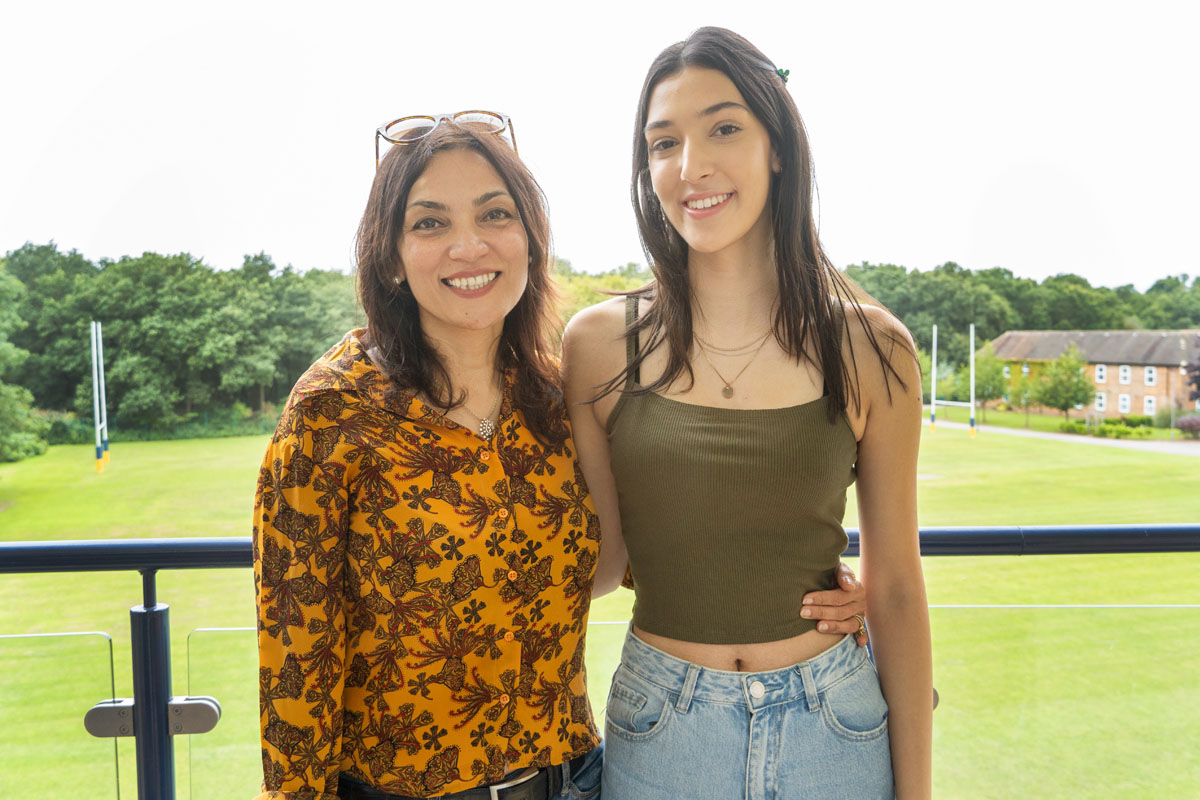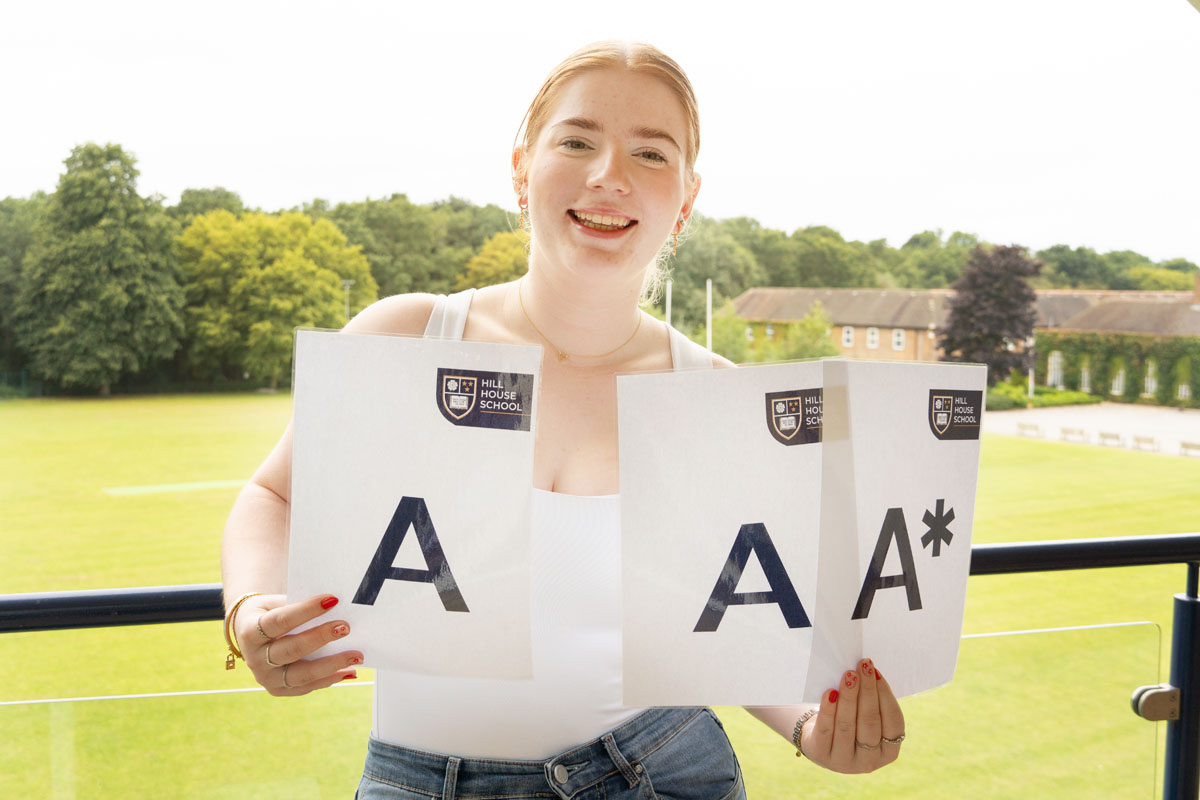 Heading north to highly prized places at Durham University, are Sophie Birley (ABB), and Niamh Doody (AAB) both to read Sport and Exercise Science.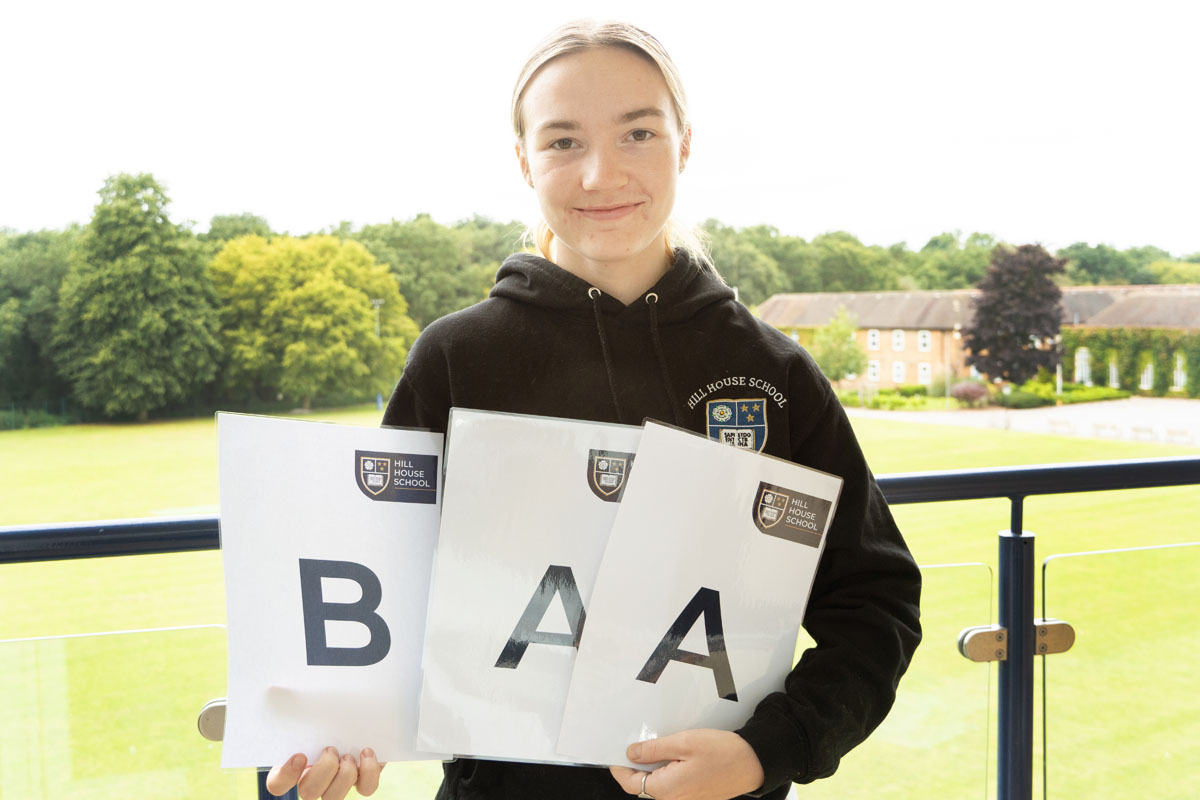 Head Boy Kian Tamjidi, with 3A*s and 1 A, wins a place at Warwick University to study Computer Science, Head Girl Rebecca Leggott goes to Exeter to read Law, while Ishita Singh heads with her 3A*s to study Medicine at Leeds and Ahmad Miraj will study medicine at Manchester.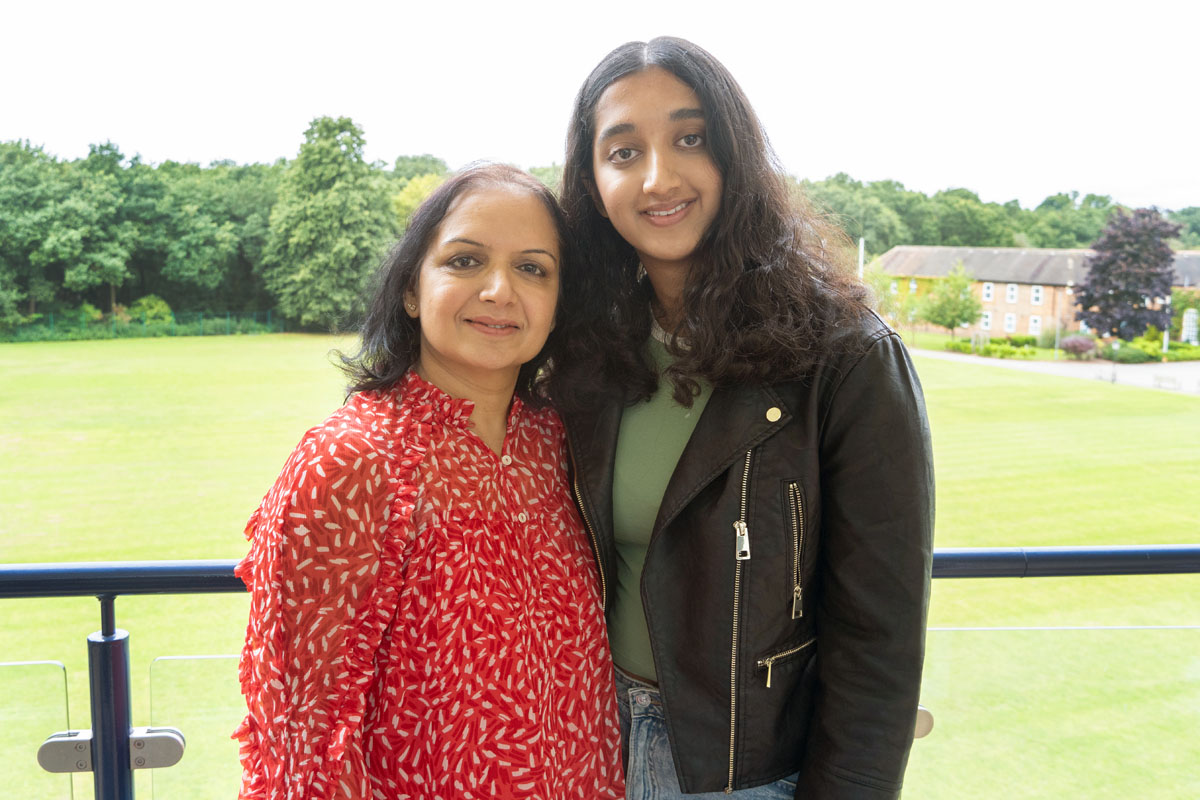 Achieving A*A*A* were Sienna Lightfoot (Natural Sciences at Leeds) Trixie Morrison-Parry (Law at Bristol) and Bailey Mellor (Law at Nottingham), all of whom joined the school for the Sixth Form.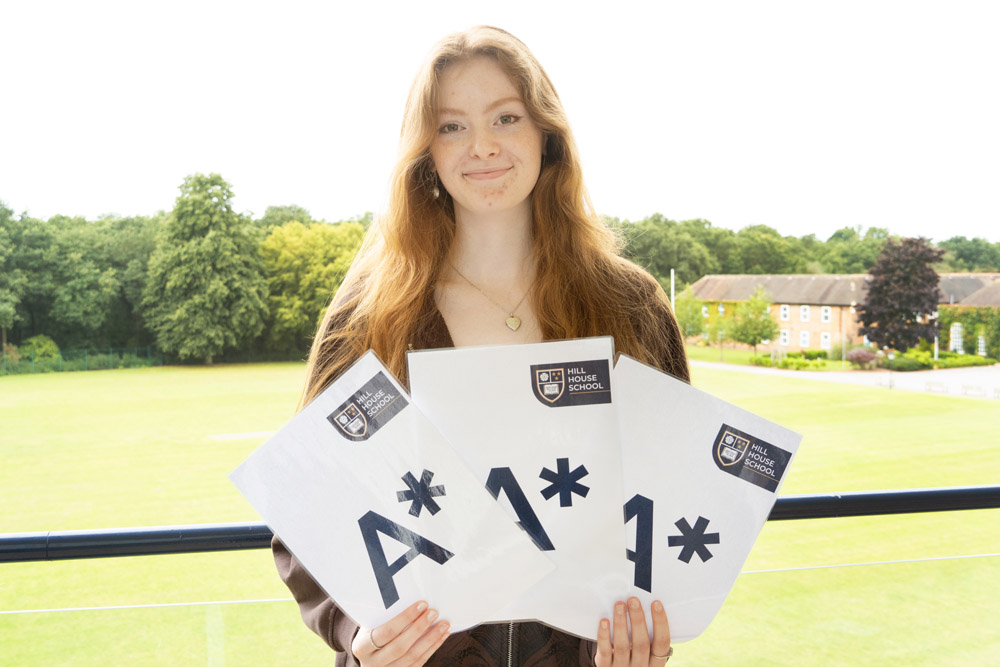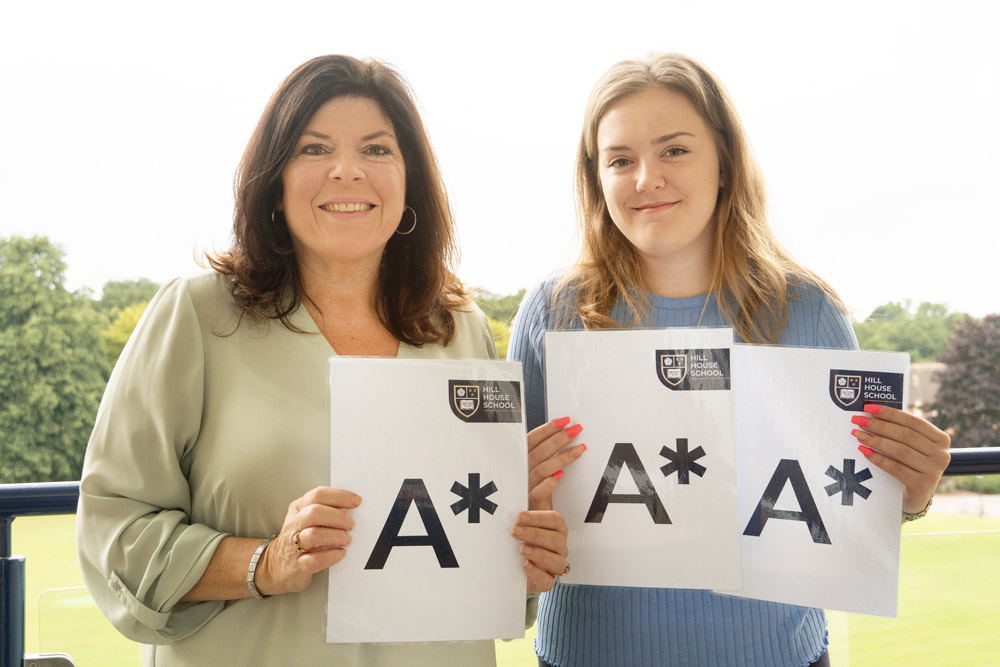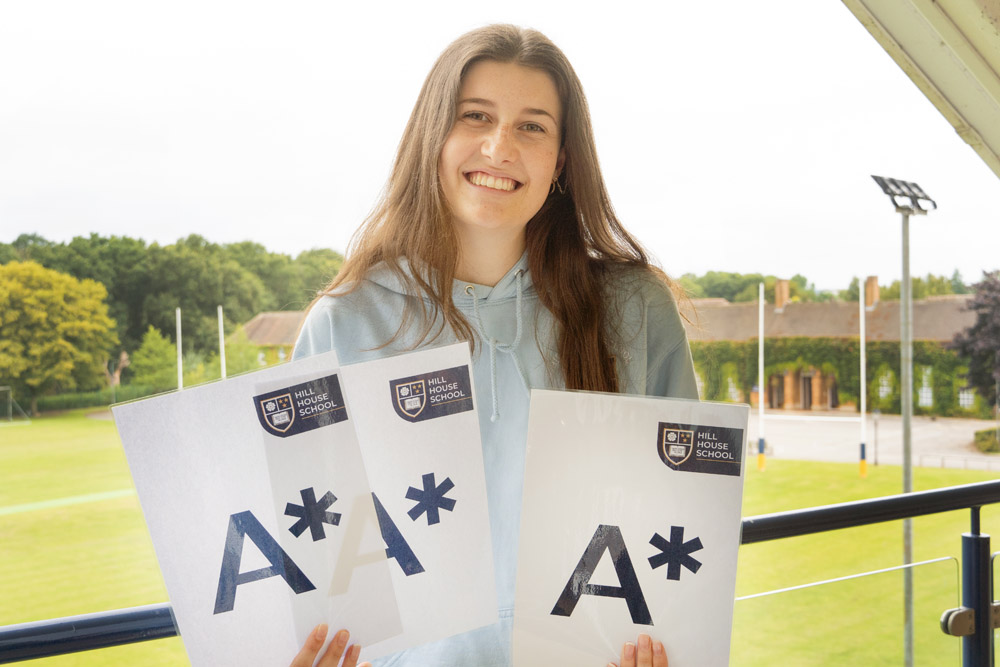 Headmaster David Holland said "Despite the reported national reduction in grades this year, these students have excelled. This is a fabulous, well-rounded group who have worked very hard. We should also remember that this is a group of pupils for whom these were their first public examinations, having not sat their GCSEs due to COVID. Warmest congratulations to all pupils, parents and staff."
Results by grades:
| | |
| --- | --- |
| A*/A | 43% |
| A*/B | 69% |
| A*/C | 86% |
| A*/E | 100% |
GCSE Results 2023
Pupils at Hill House have bucked the trend this year as, despite reports of a reduction in grades from last year, the Hill House GCSEs have remained at their recent high levels.
With an overall pass rate of 96%, a superb 49% of GCSEs were passed at grades 9-7.
Star performers included Hussain Wasseem, Molly Womack, Maisie Walls, Christabelle Ng and Methnuli Rao, Lexie Owens and Rhea Srivastava all of whom achieved 8 or more of the coveted grade 9s.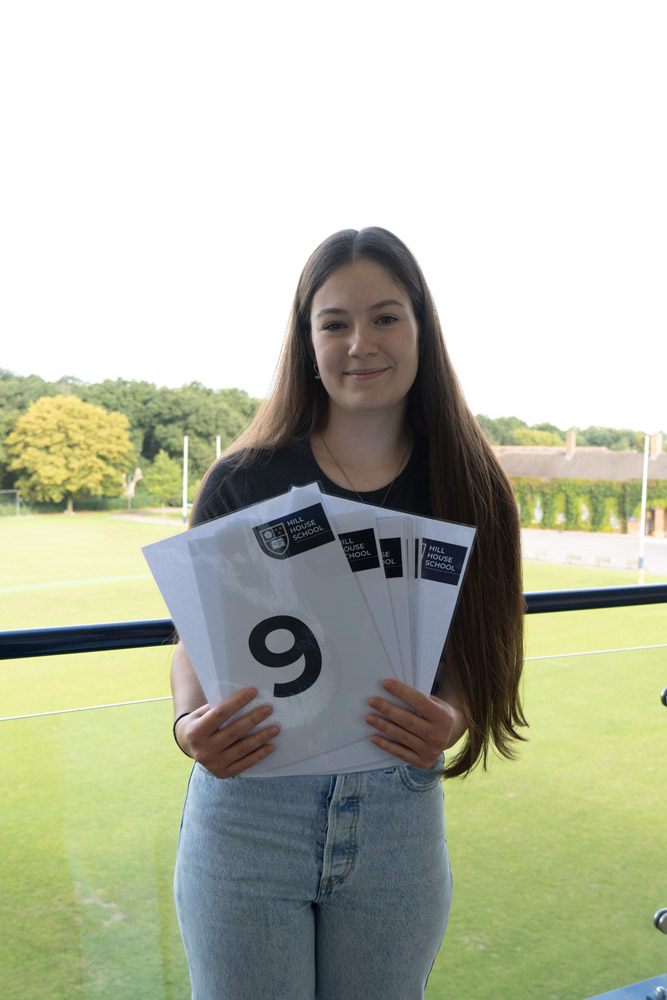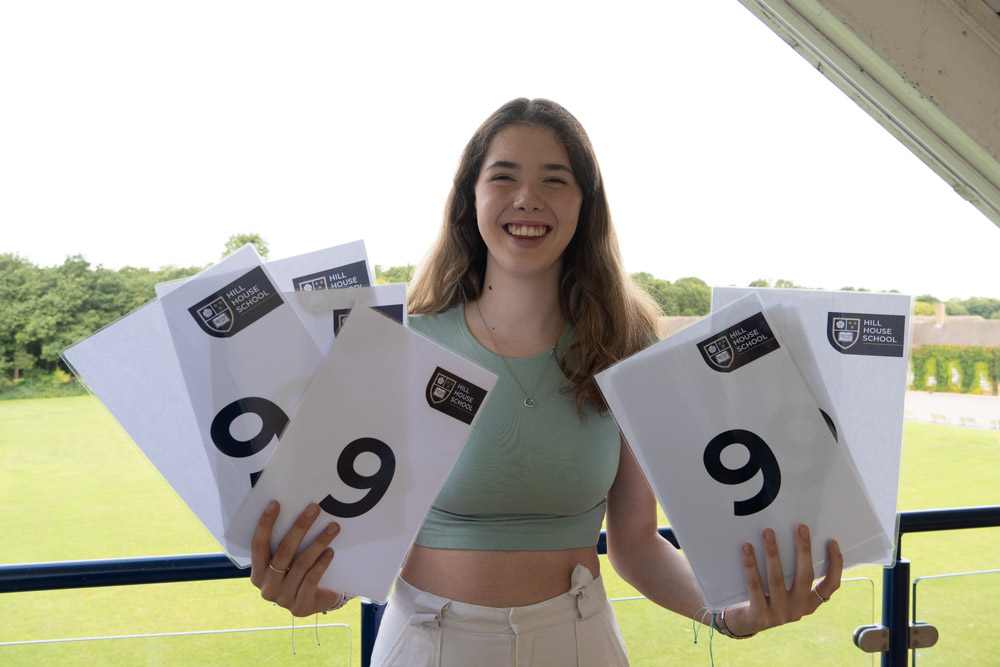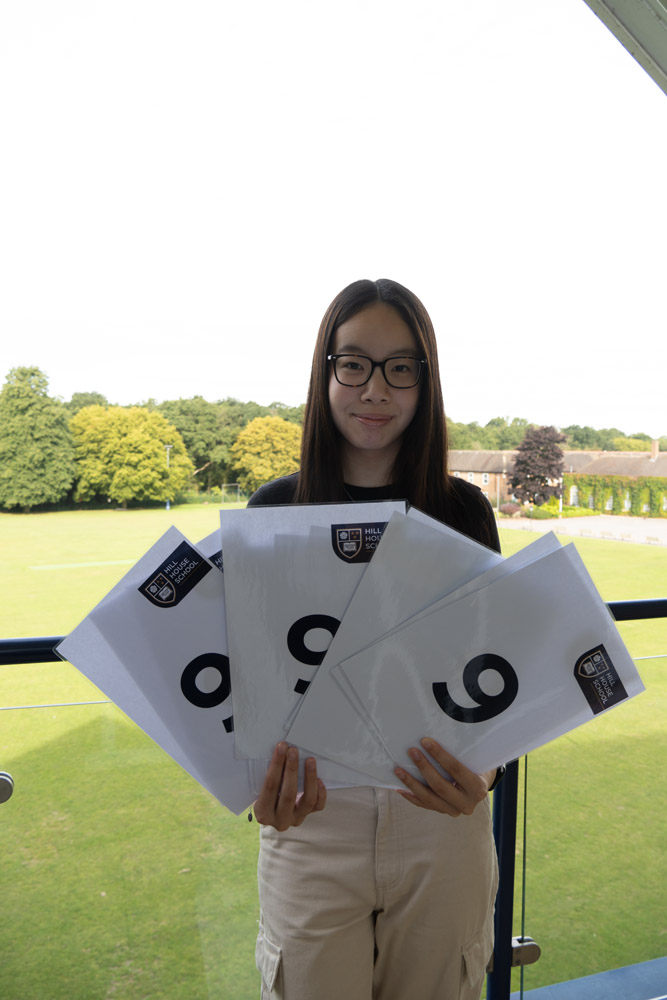 Hill House's tradition of an outstanding all-round education was clear from this year's results:
Dax Millington, recently signed by professional rugby league side Leeds Rhinos, included a grade 8 and 2 grade 7s in his haul, while fellow Yorkshire Rugby star Jonah Tuczemskyi secured 2 grade 8s and 3 grade 7s among his results. In a good month for Finnan Doody, the opening batsman followed up his century for Bawtry Cricket Club with an impressive 4 grade 9s and 3 grade 8s.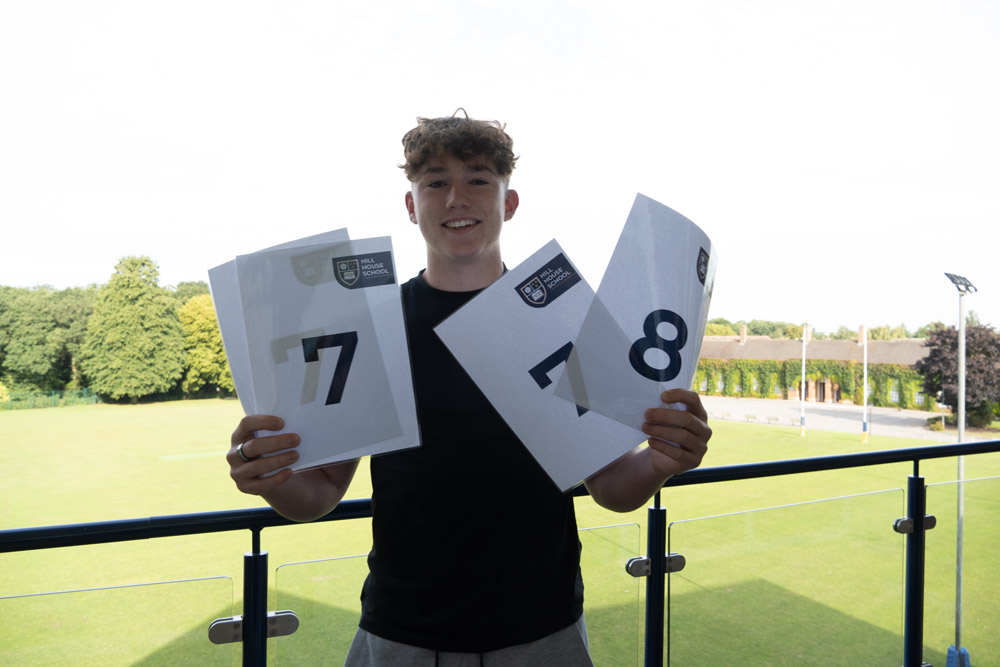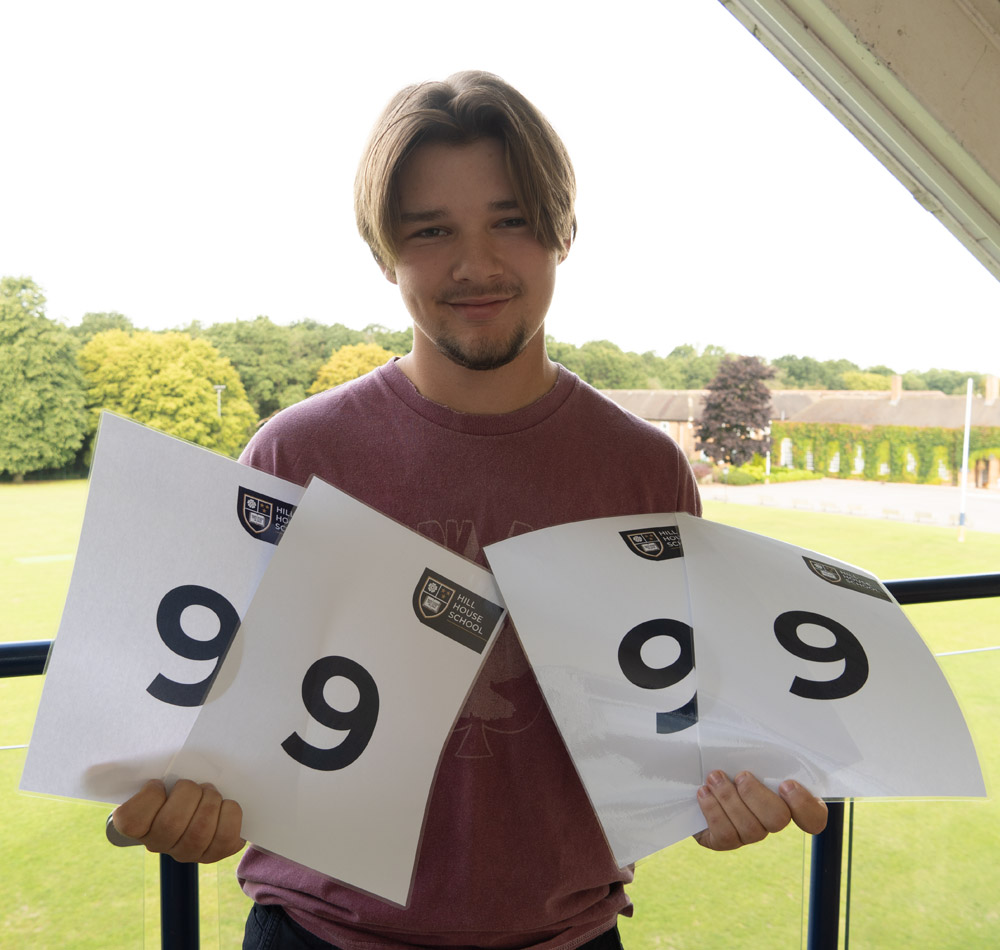 Gymnast Elliot Vernon achieved 4 grade 7s and 1 grade 8 alongside his relentless training for the Great Britain Squad, while Doncaster Hockey Women's 1st XI striker Erica Woodcock netted an impressive grade 9, a grade 8 and 2 grade 7s.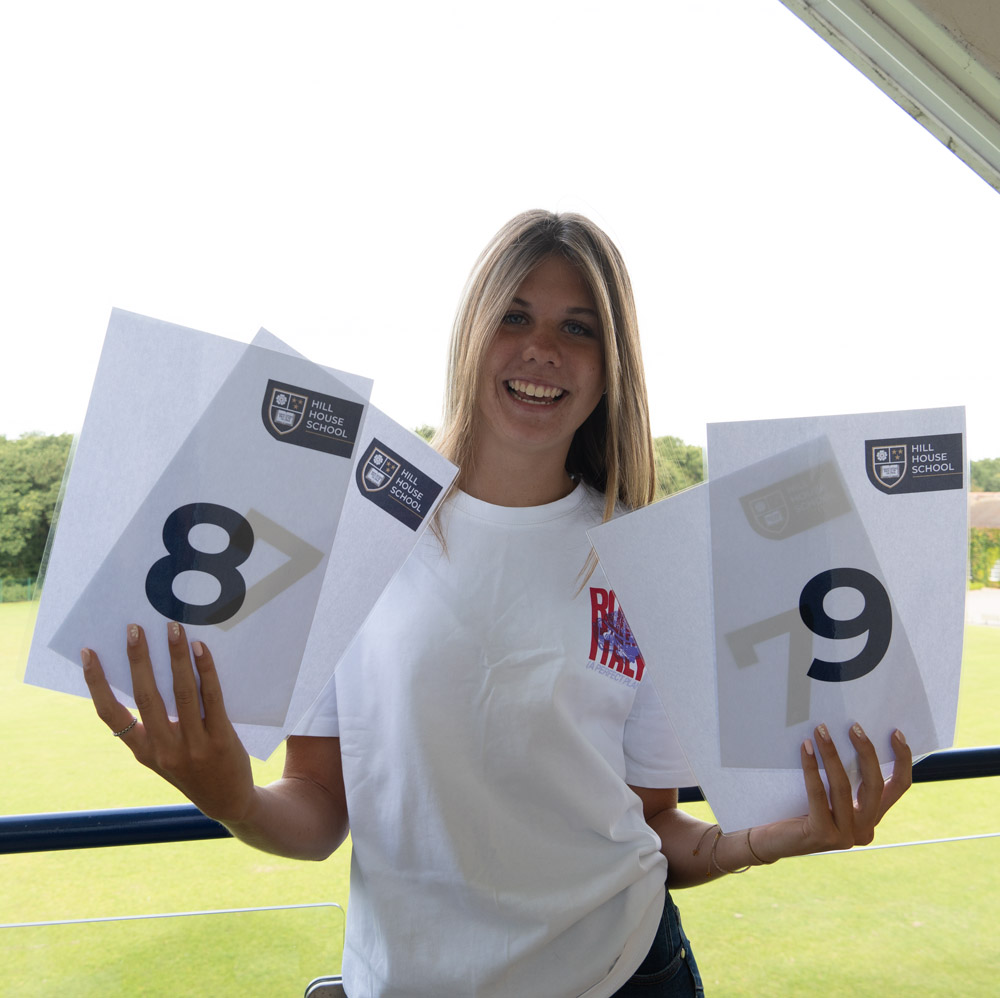 Meanwhile, Nick Honeybone, a mainstay of Hill House and Doncaster music, secured 3 grade 9s, 3 grade 8s and one grade 7, while British motor sport protegee Sam Longley included 3 grade 7s in results achieved alongside his intensive training regime.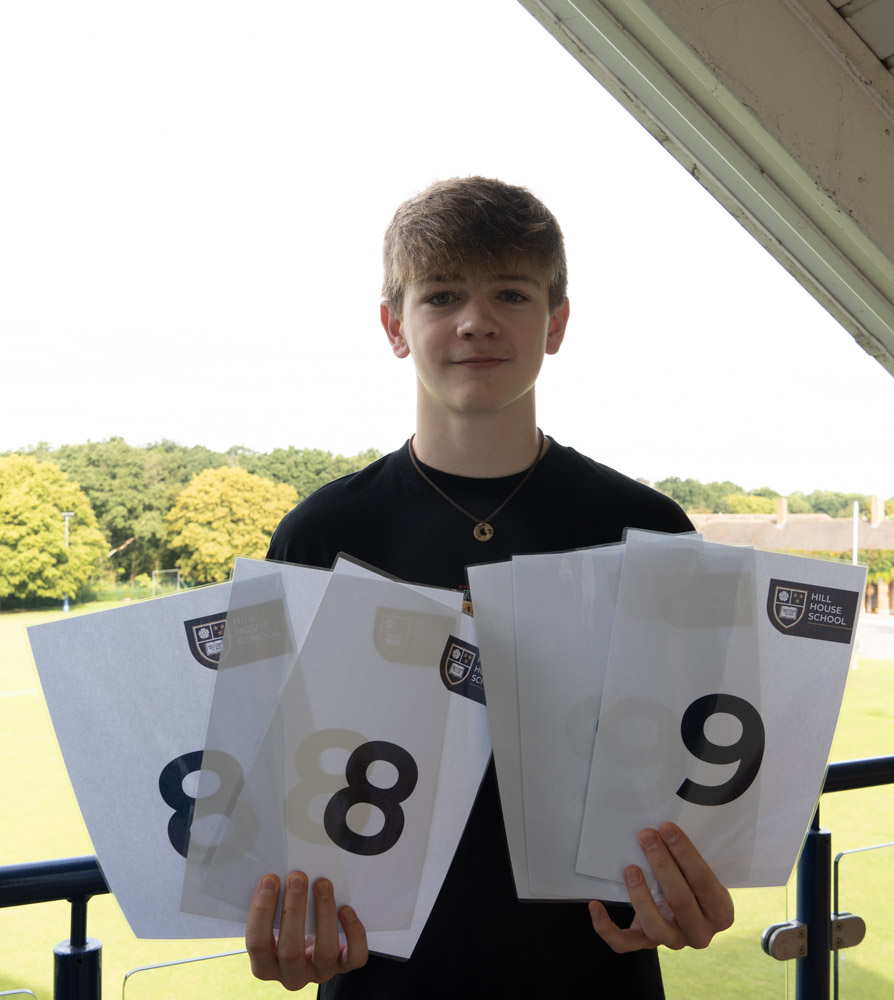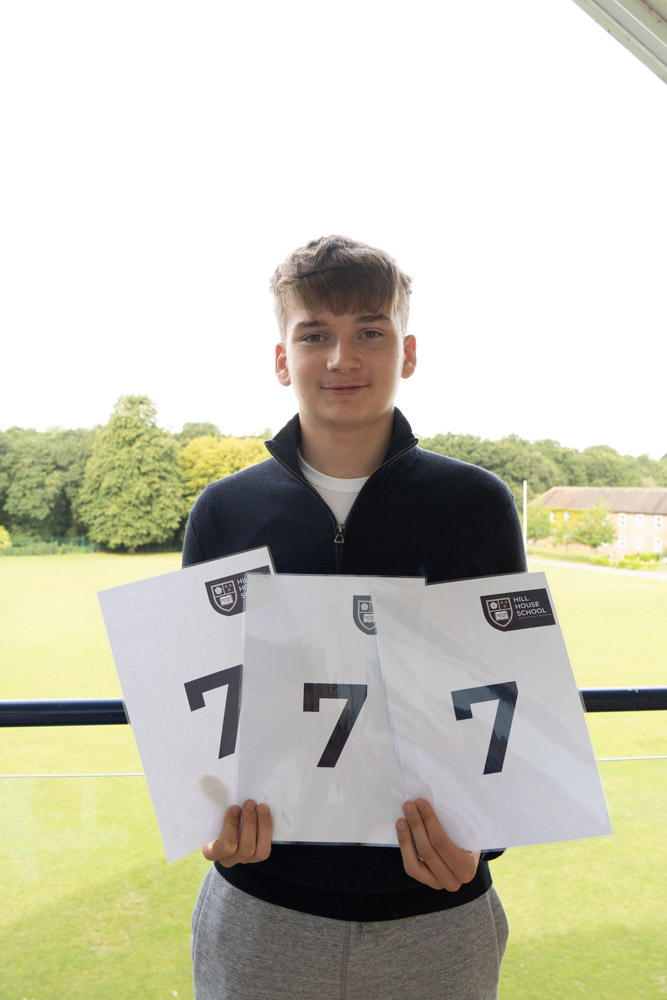 Headmaster David Holland said 'I am delighted for all the pupils, staff and parents concerned; reports nationally suggest lower grades all round, but these excellent results are a credit to everyone's hard work over many years.'
| | |
| --- | --- |
| 9-8 | 31% |
| 9-7 | 49% |
| 9-6 | 68% |
| 9-5 | 87% |
| 9-4 | 96% |