Scuba Diving Adventures Ahead!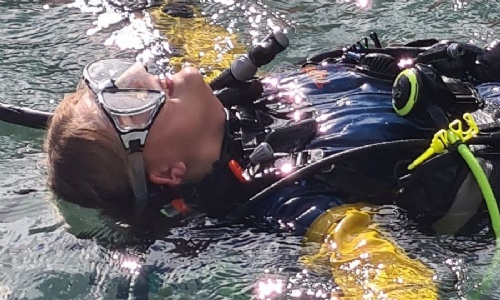 Congratulations to Year 10 pupil, Poppy Fisher who last weekend, went into an open water quarry just outside of Lancaster to complete her five-year journey to becoming a qualified PADI scuba diver..
Her journey began in Year 5 when she took her PADI seal qualification which allowed her to dive in diving pools aided by qualified instructors.
She then went on to complete her PADI Master Seal - this allowed for unsupervised diving in diving pools. She further went on to help the more junior bubbles and seal dives in her club to pass their certifications.
This last qualification means that she is now able to dive anywhere in the world - unsupervised and could mean the start of big adventures for her with a skill that she may even wish to incorporate into a future career.
Well done Poppy!