First Youth Council Session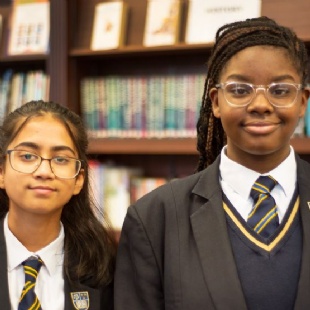 Our two young leaders recently had their first meeting at the Doncaster Youth Council.
Jola Omoniyi (Year 9) and Kajal Vashista (Year 8) attended their first session after recently having been elected in a school wide ballot.
Jola and Kajal will represent the views of the pupils at Hill House School, and connect with the wider issues impacting young people across Doncaster and the UK.
One of their first campaigns will be "Make Your Mark" where thousands of young people across the country will vote on a range of issues they think are the most important for young people at the moment.