Success at Oxford for Hill House Debating Team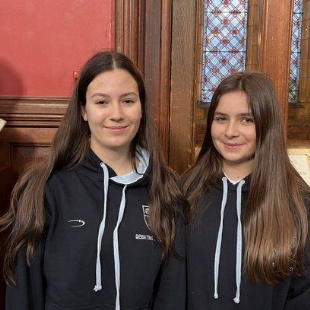 On Saturday 15 January, four teams from Years 8 to 10 participated in the regional round of The International Competition for Young Debaters (ICYD) in the prestigious Oxford Union. It was a privilege for
them to debate in world's foremost debating society, which has hosted many key figures in history. Throughout the day we had a number of successful teams winning numerous debates on a range of topics such as online schooling, the use of social media and parenting.
Excitingly, Year 10 pupils Morgan Cnockaert and Lexie Owens were crowned regional champions, having won every debate and gaining incredibly impressive speaker points. They will go on to compete for the international title in April. Novices Jack Stow and Timucin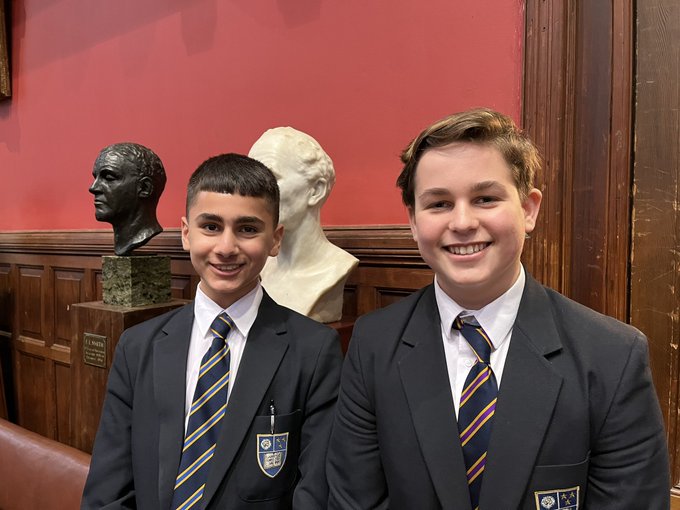 Duyan were also incredibly successful winning all but one of their debates. The boys were delighted to finish high up in the rankings and become reserve finalists. The Hill House debating society love to support each other and are looking forward to returning Oxford for another ICYD finals day.
Debating Coordinator, Miss Chappell, said, "ICYD is the world's largest junior debating competition with over 700 teams from around the world. Getting to the finals is a superb achievement, we are delighted for Lexie and Morgan and are very proud of them. It is wonderful that we continue to uphold our national reputation for top quality debating. Debating activities, like the ones we run at Hill House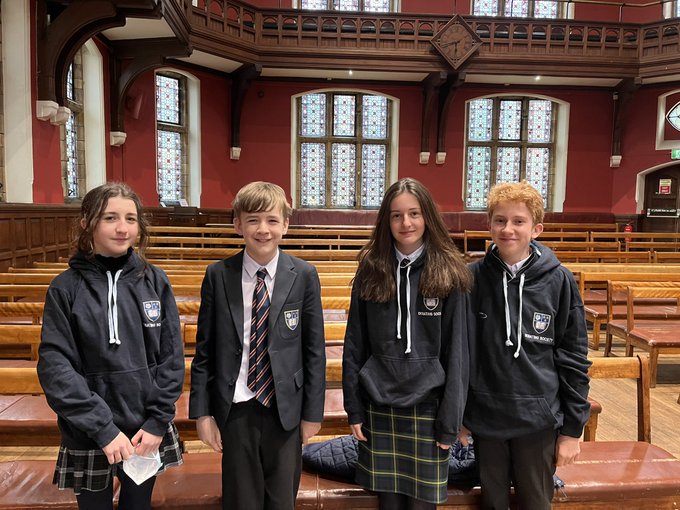 School, help young people develop excellent life skills that will come in particularly useful in later years. Being able to stand up and talk confidently in front of a room full of people is vital for many jobs and we are proud that we are preparing these pupils for later life. All our debaters can be proud of their results, this competition once again showcasing the strength of our pupils and debating at Hill House".