Carol Service Returns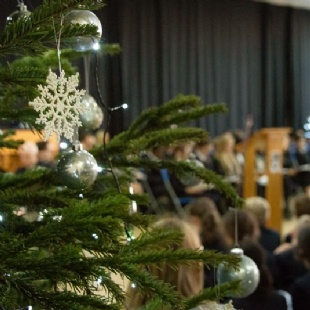 This week saw the long-awaited return of the Hill House Carol Service to the centre of the school's Christmas festivities. Although we were unable to make the usual trip to Doncaster Minster, we were delighted to be able to hold the service in the Main Hall, for all pupils from Year 5 to Upper Sixth.
It was a joy to relive the Christmas story through a traditional service of readings and carols, with some hearty singing from the congregation and some excellent choral offerings from the various school choirs. With the school Orchestra in full swing, the Carol Service was an afternoon to remember, and certainly helped bring a good dose of the Christmas spirit to the final week of term.