Children in Need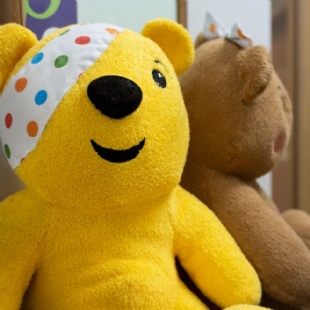 It has been another incredible year for our Children in Need fundraising!
Thanks to your generous donations, and the hard work of Mrs Lee and her charity committee, so far we have raised an incredible £3,500.00.
As always, the non-uniform day proved popular, with this year's theme titled "back in time". It was great to see so many pupils and staff really embracing this, with the children dressing to reflect the different decades. We had 60's hippies, 70s dancing divas, 50s t'birds and pink ladies, war children, and even a Winston Churchill!
Junior School held 'Name the Teddy Bear' and 'How Many Sweets in the Jar' competitions alongside a retro bring and buy sale to help boost funds. The Sixth form also got involved with fundraising by holding a cake sale!
Last Sunday, we held our Charity Concert, a highlight in the Michaelmas calendar. Alumni Paige Miller and Ella Hudspeth returned to assist, with Paige, who is currently starring in the Book of Mormon, offering her West End experience.
Our pupils worked hard in preparation, learning, and practising popular songs including Counting Stars, Can't Take My Eyes Off You and We Are The Champions. The Stage Band, Jazz Band, and Guitar Orchestra provided excellent accompaniments to our performers and it truly was an evening to remember.