Long Service Awards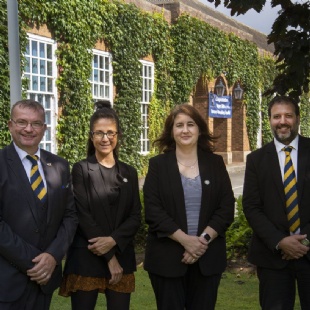 The Headmaster was delighted in the first School Assembly of the year to recognise four colleagues for their long service to the school.
All staff at Hill House who have served for 10 years receive a silk tie or a silver brooch, while those who have served for 20 years are presented with a Governors' Award, which is a hotel stay or an event experience of their choice.
This year, we recognised, for a decade's service, both Mrs Rogerson (Head of Senior School) and Mr Hopkinson (Second Master), while the Governors' Award for 20 years' service was presented to Mrs Wilkinson (Year 1) and Mr Atkinson (Science).