Greece Visit 2023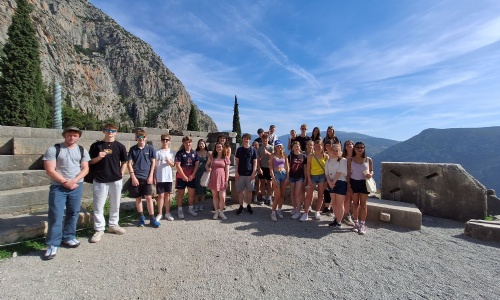 The half-term break saw our Classics and Latin GCSE and A Level pupils visit the wonderful country of Greece to enhance their study of both subjects.
The group of Year 10 to Upper Sixth children visited a host of Ancient Greek locations, including the Acropolis and Parthenon in Athens, the ancient site of Delphi where they explored the theatre of Dionysus and the temple of Apollo, as well as exciting visits to Epidaurus and Mycenae.
Staying at 3 different locations on the visit, the group enjoyed evening meals and games nights together after fascinating days in the sun, learning about these historical sites!