Creative Writing Award from Oxford for Hill House Pupil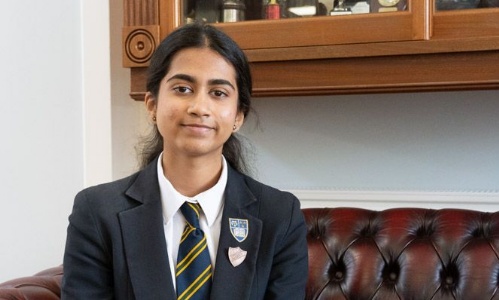 Congratulations to Year 9 pupil, Kajal Vashista who has been awarded 2nd Place in the Oxford University Outreach Creative Writing competition!
Kajal was one of over 325 young people who took part in the competition in which they were asked to select a photograph from the Manar al-Athar photo archive to inspire a piece of creative writing.
Kajal says she found the process difficult to start with as the brief was so open but once she took the decision to progress with a piece of poetry based on the Morrocan image that she chose, her ideas developed from there, leading to the creation of her piece 'the same'.
The Year 9 Hill House pupil says that although she enjoys all types of study, the arts and creative subjects are her favourite and she plans to save the £75 prize money…or possibly buy herself a treat!
Kajal's entry can be read here: the same | Faculty of Classics | Outreach (ox.ac.uk)