Fantastic 2nd Year of the Doncaster Spelling Bee!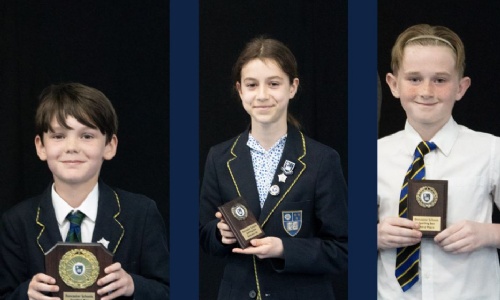 Huge congratulations to all the teams who joined us for the Doncaster and District Schools' Spelling Bee on Friday 19 May!
Only in its second year, the annual spelling bee is quickly becoming a favorite event at the school, allowing children from all over the region to demonstrate their academic talents in a wonderfully supportive atmosphere.
A total of 23 children from 5 Doncaster schools (Hatfield Woodhouse Primary School, Southfield Primary School, Bawtry Mayflower Primary School, Hill House Junior School and Auckley School) competed in a written spelling round and a 2nd knockout round in front of teachers, parents and family at Hill House School, also enjoying a lovely musical interlude from Hill House Senior Pupil and Robin Hood Festival Winner, Allegra Powell-Pires.
Head of Hill House Senior School, Mrs Caroline Rogerson, said "It was a very close competition, with 14 of the 23 children going into the second round, resulting in a nail-biting final! All of the children had prepared well and had worked hard to achieve what they did. We're looking forward to hosting the event again next year!"
Thank you to Don Valley MP, Nick Fletcher for presenting the awards as follows:
1st Individual Place - Oliver Crossley-Fordham (Hill House Junior School)
2nd Place – Erin Xhemali (Hill House Junior School)
3rd Place – Ollie Beck (Hatfield Woodhouse Primary School)
Team award – Hill House Junior School