Pupils support Doncaster food bank charity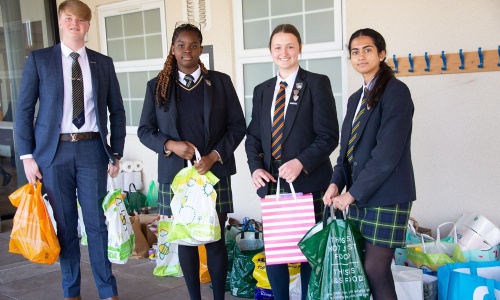 Yesterday, the Hill House Doncaster Youth Councillors coordinated a food bank donation for the Trussell Trust.
Jak Hotchkiss (Lower Sixth), Jola Omoniyi (Year 10), Holly Damon (Year 10) and Kajal Vashista (Year 9) promoted the drop-off opportunity across the school to children and parents, resulting in a fantastic haul of food and household goods donations and were joined by junior school pupils, Emily Blunt and Sanjorawar Badh (both Year 4) to load the goods into the van with Martin from the Trussell Trust.
Yesterday, The Trussell Trust announced that last year they distributed a record number of food parcels at 3 million, with more than a third of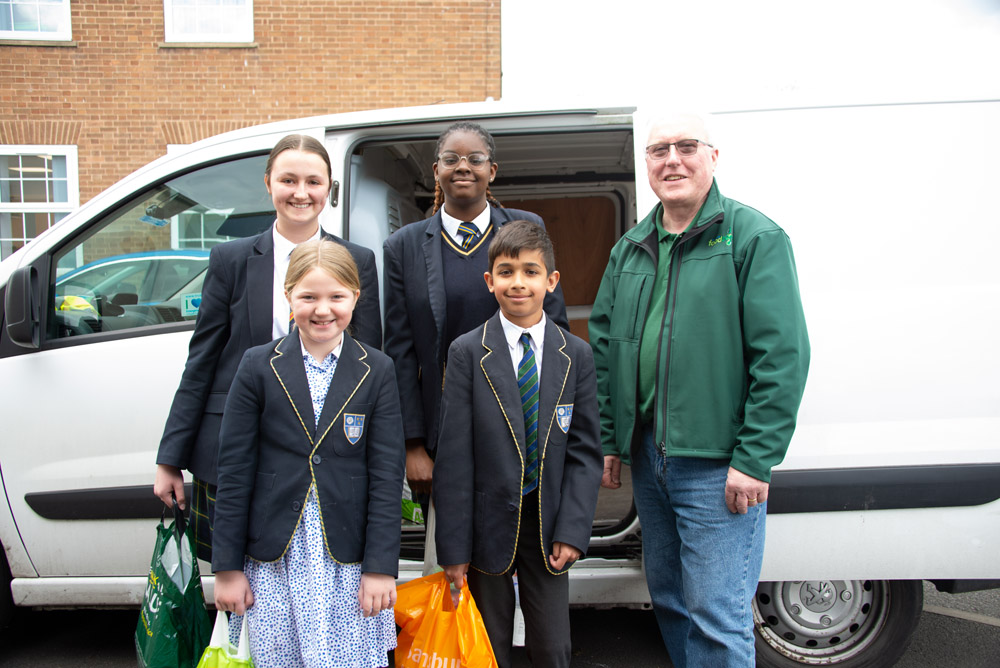 these for children - a 120% increase compared to 5 years ago!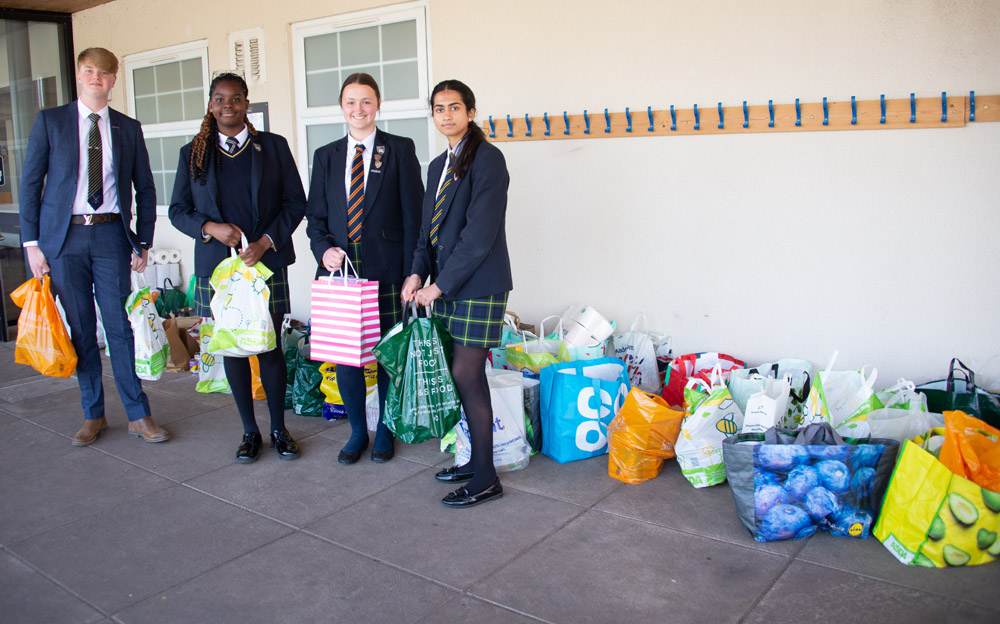 Mr Shipston, Head of Politics at Hill House said, I'm really proud of how these children have pulled together this donation for such an important cause. Being inspired by the Doncaster Youth Council's campaign on the cost of living crisis, they wanted to do something to help. We hope to do more to support the Trussell Trust in future on a more regular basis".