Ski-Trip to Serre Chevalier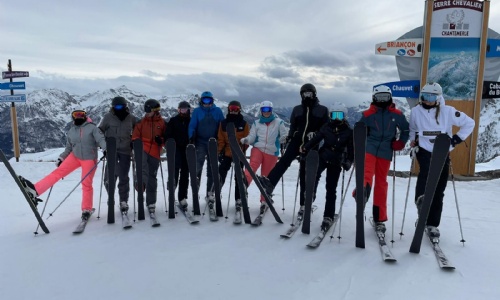 66 Year 9 and 11 pupils took part in a wonderful ski-trip to Serre Chevalier in the Alps over the Christmas and New Year Break.
The children who were mixed abilities in skiing, departed for the South-East of France on New Year's Day and spent 5 days on the slopes.
Head of Maths, Mrs Thomas who led the trip said "We had a fantastic time on the trip. We were lucky to have good snow, but there were some icy patches, which the children handled well.
There was a wonderful sense of camaraderie between the children, and the year 11s took the younger ones under their wings. As teachers, we received many comments about how well-behaved the children were, and we are incredibly proud of them all."