Horse Riding Championships for Molly and Mia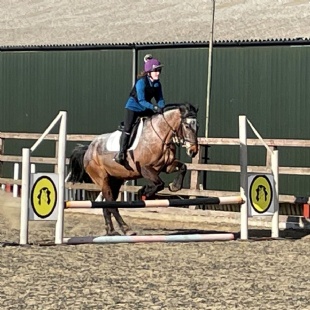 Hill House pupils, Molly Womack (Y10) and Mia Spencer-Wacinska (Y9), have qualified for the British Horse Society (BHS) Riding School National championships.
The flagship event for BHS-approved riding centres is unique in that it allows riders who do not own their own horse or pony, the opportunity to represent their Riding Centre whilst competing at a national level.
To qualify for this opportunity, Molly and Mia have successfully partaken in a series of competitions to secure qualification to reach the final Championship at Grove House, home of the Hill House School Equestrian Club.
To achieve this is recognition of the hard work and dedication they have applied into their sport, providing them with skills such as responsibility, commitment, social interaction, sportsmanship, and teamwork.
Competitors will take part in equitation, show jumping and stable management tests. They will also have the experience of assisting with transport and care of the horse whilst away from home, and demonstrating teamwork, planning and organisation.
The event will take place on Wednesday 13 April 2022 at Onley Grounds Equestrian Complex in Rugby, Warwickshire.
Molly will be riding Lilly and Mia will be riding Bransby Mr Todd.