Hill House recognised for Sporting Achievement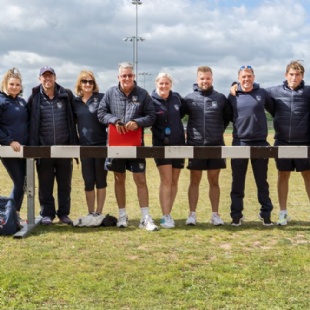 Hill House School has been shortlisted in 'The Independent School of the Year Awards 2022' for Sporting Achievement.
The category of 'Independent School of the Year for Sporting Achievement' recognises schools which have impressed the judges with the impact that sport has on pupils throughout the school.
The Hill House PE Department has developed a very successful sporting ethos, blending participation and performance, allowing all pupils to progress in a range of sports, with those with particular interests and talents able to take them to the highest level.
Mr Holland, Headmaster of Hill House School, said "This is a fantastic achievement for the school, and it's great to see the hard work of the highly experienced PE Department being recognised on such a high level.
"Introducing both girls' hardball Cricket and Rugby as well as working in partnership with an acclaimed riding stables to provide regular equestrian training and competitions, are some of the ways that we have developed a wide-ranging and inclusive sporting offer for our pupils of all ages."
At performance level, pupils at Hill House have excelled beyond all expectation this year. The 1st XI girls' hockey team were North Champions and runners-up in the England Hockey National Schools Tier 4 Championships, with several girls also progressing to playing and training in their club hockey at National League hockey. The U15 boys won the RFU National Schools' Bowl at Saracens Stadium, and the U16 boys' rugby team won the Yorkshire Schools' Cup.