Hill House Chosen as England Hockey-led Talent Academy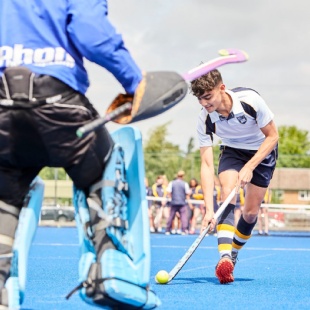 Hill House has been chosen to host an England Hockey-led Talent Academy from September 2022.
As part of England Hockey's new talent strategy, Hill House School will host the Talent Academy for South Yorkshire, replacing the previous/current Performance Centre.
The school has been chosen as a Talent Academy due to its performance facilities, central location and easy accessibility, and will mean more regular training sessions for an elite selection of 25 boys and 25 girls, aged between 15 and 18 years of age.
Given it's high-level of success in the provision of Hockey Development, the school will be applying to become an England Hockey Talent School when the process commences later this year. Our exceptional coaches, lead Director of Hockey, facilities, individual player feedback, and strength and conditioning training mean that the School is an ideal choice to apply for this prestigious position.