Blue Monday - The Importance of Cheering Up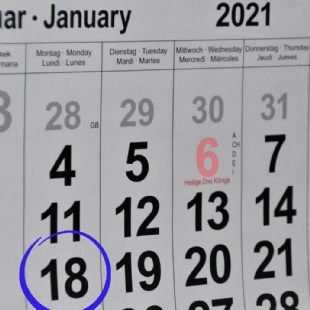 Blue Monday
Monday 18 January will be the day this year when we are judged to be at our most depressed. This concept was born in Cardiff University in 2005, when a mathematical formula was created to show us just how miserable we should be: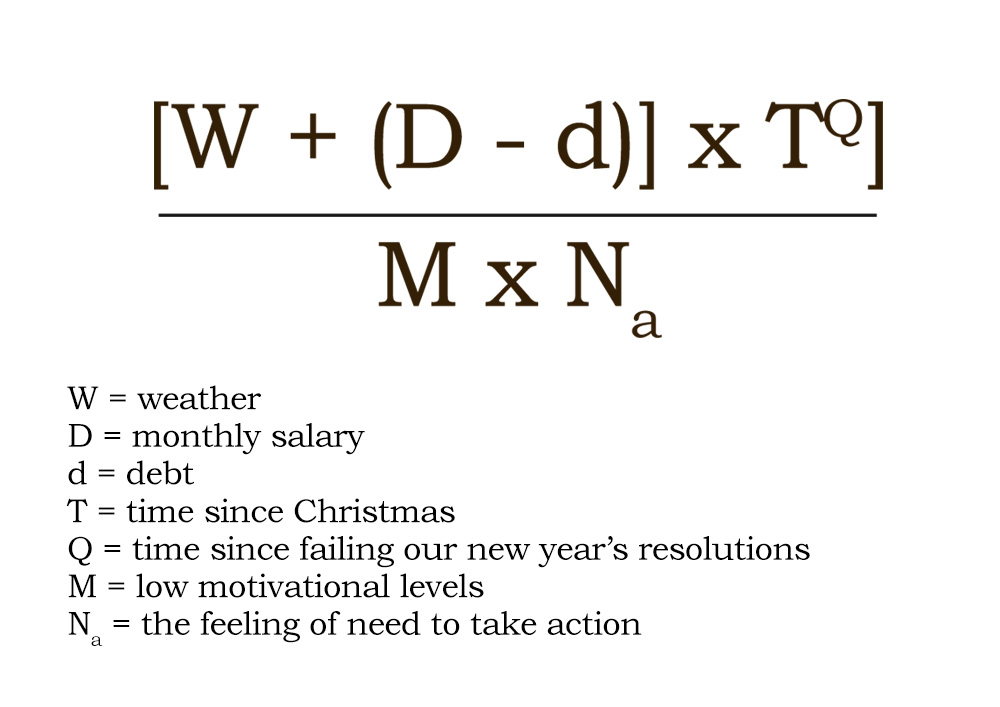 Heaven Knows I'm Miserable Now
A combination of factors are seen to make us thoroughly miserable at this time; the Christmas tree has come down but the Christmas pudding is still weighing on our hips. We have probably blown any new year's resolutions, the credit card bill has arrived, it's dark and dreary, and we don't get paid for another couple of weeks.
In January 2021, we would be forgiven for feeling even more miserable than normal. COVID continues to ravage the land, deaths are at a high, the government continue to confuse us and themselves with yet more U turns, we are told that the economy will leave the shelves empty if Brexit doesn't do it first.
Read All About It (part III)
The press really doesn't help. I look, often in vain, for the good news stories; an occasional birth in the royal family or the Queen getting a vaccination, a cricket tour happening somewhere, a random act of kindness or an unqualified celebration of joy. Clearly we have many examples of sacrifice in the teeth of the pandemic; Captain Tom and Marcus Rashford are rightly praised, and the countless nurses and doctors and others who run great risks on our behalf. But it is hard to avoid the doom; it is only this week that press outlets started adding vaccination figures to the cases, hospitalisations and deaths from COVID which they list daily. It has long been said that good news doesn't sell newspapers
Shiny Happy People
But that is where working in a school like Hill House really helps, with all its continual interactions with positivity. Children, unburdened perhaps by the news they do not read or watch, going about the business children should, with a resilience and fortitude which is an example to us all. What a pleasure it is to see them throwing snowballs at school or fully engaged in lessons at home, giving their all in the PE Department's challenges, virtual concerts, or pressing on with their studies and plans for the future. How lovely this week to see the awe and wonder in some of our youngest children as they enjoy real snow for perhaps the first time. Our pupils are such a credit to us all, and make it easy to put the misery aside.
Hoax
Just to cement the good cheer, it then turns out that the concept of Blue Monday is, at best, a discredited piece of research (how, after all, can you give motivation a number?) and at worst, a marketing hoax. We learn that the work was commissioned and publicised by the now defunct SKY TRAVEL; so it is not too much of a leap to realise that Blue Monday was actually a concept created to encourage miserable British folk to think about booking a holiday. With them out of business, it is then continued by companies who encourage us to want to splash out on a new television, computer game or some other retail therapy.
Reasons to be Cheerful, Pt 3
Even in these dark days, we have so much for which to be thankful and to have good cheer.
We have testing kits by the van load, and look forward to more and more vaccinations every day.
We have some snow to enjoy, for children to enjoy and for adults to be children again, if only for a while.
It is university offer season, and we see every day another member of the Upper Sixth excited by an offer which may define their future, and we are celebrating the offers from Oxford received by 3 of our students this week.
We have the chance to witness on an hourly basis the indomitable spirit of the British school child, the warm appreciation of their parents and the great dedication of the staff.
So I wish us all a very happy Monday 18 January!