ADVENT CALENDAR CHALLENGE: DECEMBER 2nd - Christmas Decorations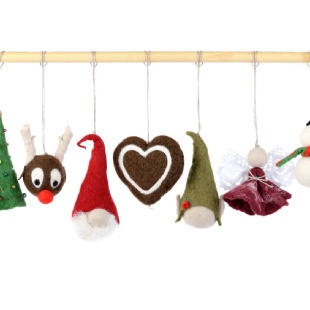 Christmas Decorations: As a plenary ask pupils to write or draw what they think they have learnt from the lesson onto a decoration shape. These decorations could then be hung up in the classroom or stuck to the whiteboard.
Extension / Differentiation:
Name labels for presents could be used to identify key terms for the lesson. On the front the pupils have the key term, on the back they need to recall the definition.
Instead of providing a decoration shape, pupils could create their own. This could be on a post-it note or plain piece of paper.
The task could be used as a starter instead - pupils write what they would like to achieve form the lesson.
Decorations with key learning points could already be written or drawn on the decorations. However, some of the decorations are in correct. Pupils need to select the decorations that correctly identify their learning.
Ask pupils to complete an extension task for the lesson onto a decoration shape.