Blaxton Sports Grounds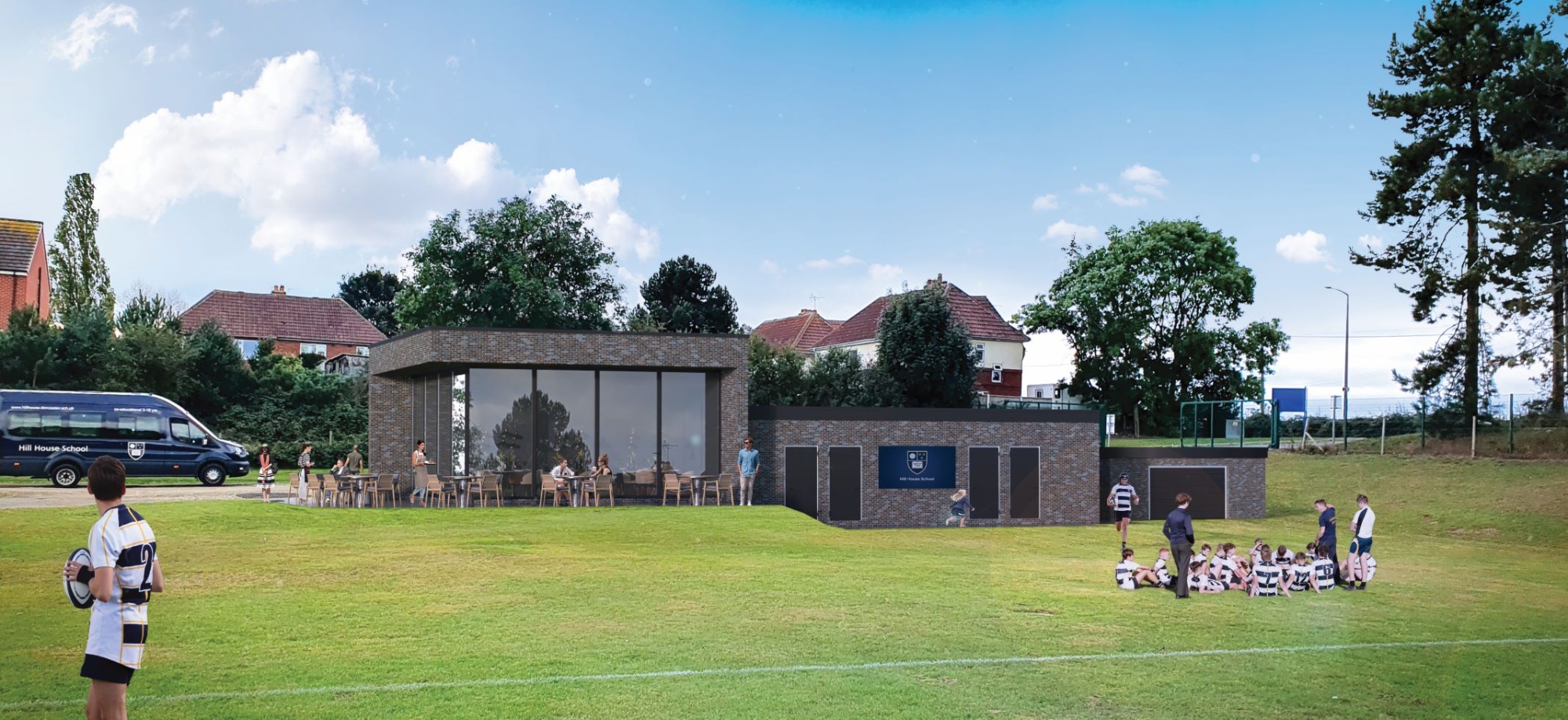 Planning permission has been granted for the construction of a new Pavilion at the school's Sports Grounds at Blaxton.
The 53 acres of land where the Pavilion will be constructed were acquired by the school in 2011, and a proportion of the land was developed for sports' fields in 2013. The site is already regularly used by the school for sports such as rugby and cricket.
The new Pavilion will have four changing rooms, a function room an outdoor patio, storage and a visitor parking area.
The school is investing around £800,000 in this wonderful development which will mean Hill House can continue to provide the best possible site for our pupils. It will offer much needed facilities for pupils and provide a comfortable and welcoming place to greet teams, parents and spectators. This exciting development joins a list of recent additions, including the Sixth Form Centre, Paver Hockey Pitch, Music School, Forest School and new Dining Hall, which I am sure you will agree have each significantly enhanced the provision for all our pupils.
Construction will commence in May 2022 with the Pavilion expected to be completed and ready for use at the start of the Michaelmas Term in September 2022.
We look forward to sharing more news and updates regarding this exciting development with you over the coming months.